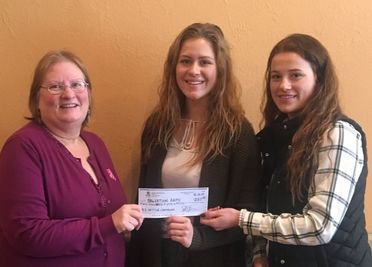 The Superior Optimist Club presented a check for $250 to Cheryl Young (office manager for the Salvation Army in Superior). Presenting the check are December Youth Optimists , Jaylynn Glaus and Maddy Meyer. The donation is part of the 2017 Red Kettle Campaign Match Sponsorship Program.
Bell ringers are needed! Check out the Superior Salvation Army's facebook page for more information:
https://www.facebook.com/SASuperior/
---
Our Mission:
The Superior Optimist Club fosters positive fellowship and community awareness to inspire and support youth.
"We're not just Optimists, we're Superior Optimists!"
Superior Optimist Club
PO BOX 1143, Superior, WI 54880